In addition to labour, plant and trucking hire, ACI also have an extensive and diverse range of equipment. Choosing to hold only the most reliable high-quality equipment, we constantly monitor and maintain each piece to ensure the highest standards in safety and functionality.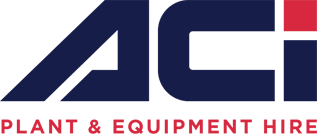 All our equipment is serviced, pre-tested, cleaned and fuelled prior to being delivered on site. We guarantee the lowest rates on small equipment hire, and we offer the convenience of around-the-clock service; 24 hours a day, 7 days a week.

We are constantly increasing our range of equipment, so if there is a particular item required that can't be found on our website, please contact our office to speak to one of our consultants or download our current range of equipment via the download link below.